1.5-Ton Sprinter Independent Film Package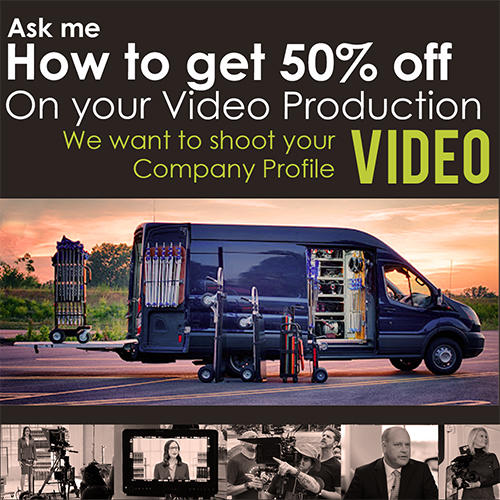 Our Van Includes several Camera Kits (RED, 2x C300 MII or Alexa ) + Lighting and Grip (G&E) Drone (Par 107 license). No Rental insurance necessary.
–1.5-Ton Sprinter Independent Film Package

–Ready for Principal or Second unit shooting? I specialize in Film, Commercial and documentary projects.

–Includes Camera Kit choice (6K RED Epic Dragon or 2x Canon C300 MkII)
–Includes Lighting and Grip (G&E) with drone (Par 107 license). $5M coverage in drone insurance.
–( optional crew can be provided )

–Video Equipment:
-1x RED Epic Dragon Package with / 5 Batteries(190s) / 3x 256G SSD Media
-2x Canon C300 MII Package with batteries / monitors / 300 min Media etc.
-3x 7″ 702 Small HD Monitors with LUT
-1x Tilta cage 11mm and 19mm rods
-1x Shoulder mount
-13x Primes lenses / 3x Zooms (Xeen and Canon)
-1x 4×5.6 Matte Box with set of 5x filters (ND/PL/IR/BM).
-1x Carbon Tripod Studio II Tripod (150mmSachtler Large )
-1x Carbon Tripod Cartoni Alfa II (100mmSachtler Medium )
-1x Field Tripod (75mm Manfrotto Small )
-1x Tilta Nucleus-M Wireless Follow Focus
-1x Inovativ Voyager 36 EVO Equipment Cart
-1x Zacuto Viewfinder

–Lighting
2x Aputure LS 300D MII ( With 2x 48″ Soft Box or barndoors )
2x LED 7″ Intellytech Light Cannon F-485 Bi-Color High Output 485W Fresnel W/ DMX
4x KINO Diva Lighting (Daylight and Tungsten Bulbs)
3x Arri 1K Tungsten Lighting
1x Arri 2K Tungsten Lighting
2x Panel Aputure 1S Daylight Light Storm
2x Panel Aputure Daylight Amaran
2x RGB LED Tube YONGNUO N360 LED
1x Lantern Softbox Soft Light Modifier with Skirt/ With Menace arm
2x China Ball with Dimmer
2x Small Brick Light w /Sony Batteries
2x BOLING BL-P1 RGB LED Full Color
2x RGB Panels with Remote (Police FX, other FX)
1x Neewer 47″Hexadecagon Parabolic Softbox with Grid

10x Lowel PRO Light w/barndors

–Electrical:
6x 12/3 50′ Stingers
3x 12/3 25′ Stingers
3x 1kW Dimmer
1x 650W Dimmer
2x Cube Taps

–Grip
1x Dana Dolly with 5′ track and Low boy stands 3 size heads
1x 12×12 Frame or 2 6X6 with Silk /Bounce / Silver lame
2x Matthews Studio Equipment 48 x 48″ Diffusion Frame – Knife Blade
1x Filmtools Practical Flag Kit 30″x 36″
1x Floppy
6x C-Stands w/arms & knuckles
6x Light Stands
2x Low boy Combo stands
2x Triple Riser Baby Stands with Wheels
1x Menace Arm Kit
2x 4″ C-Clamps
2x Mafer Clamps
2x Cardellini Clamps
2x Baby Base Plates
6x Scissor Clips
12x Spring Clips (assorted sizes)
2x 6′ Aluminum Pipe
1x Quarter Apple Boxes Pancakes
1x Half Apple Boxes
2x Full Apple Boxes
1x Duvetyne Crate
10x 20lb Sandbags
4x Sound/Furniture Blankets
1x 6′ Ladder
3x Bounce Boards
1x 1×1 mirror
Frames, Cutters and Reflectors
Expendables
1x Wagon Collapsible Folding Utility

–Gear loaded upon request ( Optional )
2x Wireless video Transmitter Receiver 1000' (Teradek or Vaxis)
1x 17″ Wireless Client Monitor (Sony)
1x Teleprompter Kit for Tablet/Tab/Smartphone
1x Gimbal for c300 MII Crane3 (Zhiyun-Tech CRANE 3S)
1x Smoke Machine
1x 10×10 Pop up Tent / Director's chair
1x Dolly Cart
1x Porta Jib
1x Camera Car mount (Perfect for chase scenes)
3x Eartec UL3S Walkies hand free ops. 1500FT
1x insta360 camera
1x Circular dolly Track (120degree )
1x 4K Drone 24/30/48/60 FPS (DJI Mavic Air2)
2x Portable folding table
6x Portable folding chairs
1x Solar Power Charging System
1x Magliner
1x Large fan with batteries

–DIT Station ( Optional )
-1x MSI LAPTOP- VR READY DIT or WorkStation with Adobe Suite
-3x Media readers and Accessories
-1xPower Back up

–Sound ( Optional )
1x Boom Mic Me66
1x Sennheiser G3 Lavalier Set R/T
1x Small 4 channel Sound field recorder

We can customize a lighting package that specifically fits your project needs and budget. Call for details.
Ask me how to get 50% off on Production Equipment pakages


DiegoTorroija.com
Producer – Cinematographer – Drone Pilot
Cell: 310 936 6194
@DiegoFilmDP (Instagram)

© 2022 Diego Torroija – All rights reserved.
Our 1.5 TON Video Sprinter Van the perfect mobile unit for your Video shoot.