Celebrity Projects 101
---
At our video production company, we understand the importance of trust in creating engaging and effective video content. Just like the celebrities and A-listers featured in our interviews, we have earned the trust of our clients through our commitment to quality and attention to detail.
We know that every business has a unique story to tell, and we take the time to understand our clients' goals and brand identity before crafting a video concept that speaks directly to their audience. Whether it's a product demo, customer testimonial, or company overview, we work closely with our clients throughout the production process to ensure their vision is brought to life on screen.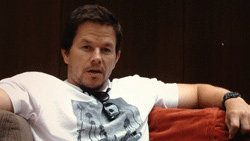 Our team of experienced videographers, editors, and creatives bring a wealth of expertise to every project we undertake, and we take pride in our ability to deliver exceptional results on time and on budget. We believe that video production is both an art and a science, and we strive to balance creativity with strategy to ensure that our videos not only look great, but also achieve tangible business results for our clients.
So whether you're a small startup or a global brand, you can trust us to help you tell your story through video. Just like the celebrities who trusted us to capture their unique perspectives and personalities on camera, we are committed to delivering video content that works for your business. Contact us today to learn more about our video production services and how we can help take your marketing and advertising to the next level.
We take pride in every Celebrity Projects we work on, and we're committed to delivering exceptional results that exceed our clients' expectations. Contact Two Door Productions today to learn more about our video services and how we can help bring your creative vision to life.
© 2022 Diego Torroija – All rights reserved.